Our programme of monthly meetings runs from September to April each year.
Our membership comprises a broad cross section of railway enthusiasts, both ladies and gentlemen, ranging from the practitioner to the casual observer, but most importantly we offer a warm welcome to all newcomers. The meetings offer a varied and interesting selection of speakers who are well known experts in their particular field.
Meetings are held in the United Reform Church ( Small Hall).Corner of Bridge Road West Kirby
Last Thursday of the month ( December earlier ) 7.30 start. Admission is free.
A Brief History
The society was formed in 1977 and we are primarily interested in the growth of railways from circa 1830 to modern times. Particular attention has been paid to local railways on which the Group has compiled five books, three of which are still available to purchase.
The first was published by Metropolitan Borough of Wirral Libraries and Arts Department Leisure Services in 1982, entitled "The Hooton to West Kirby Branch Line and the Wirral Way". This book (now out of print) covered the history of the line in some detail and appealed to the many people who now walk or ride along the old track-bed.
The second book (also now out of print) published by Ian & Marilyn Boumphrey, entitled "Railway Stations of Wirral"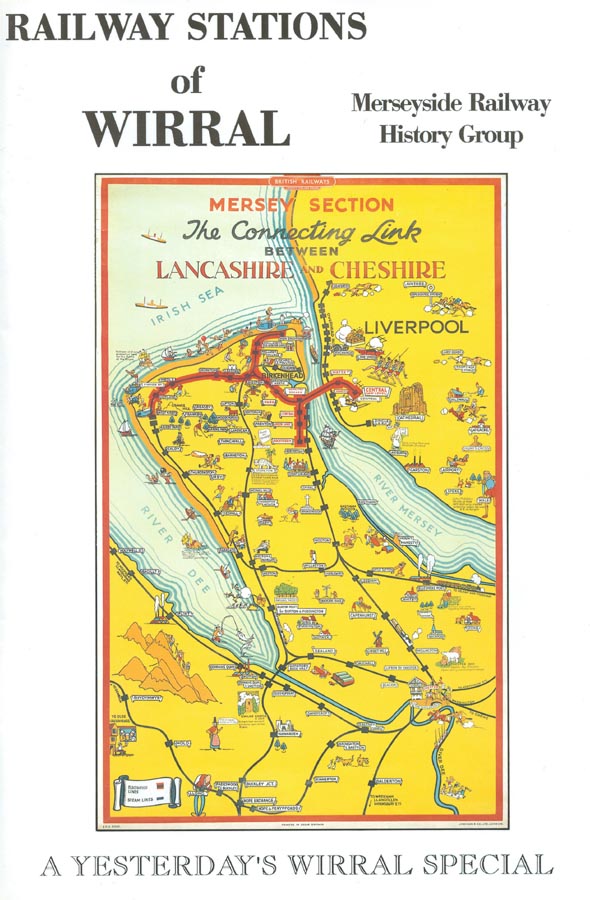 Interested in buying a book?